Bali is the main reason why Indonesia is one of the popular destinations in the travel map of the world. While tourists admire the people, culture and cuisine of Bali, the main attraction lies in its pristine beaches. Dive, surf, swim and relax at these white sandy beaches of Bali and forget the world. While most of the beaches are of grey sand, there are some beautiful beaches with white sands and crystal blue water too. Such is the popularity of the beaches of Bali, that for many tourists across the globe, Bali is synonymous to beach. Let's have a look at the Best beaches in Bali.
Kuta Beach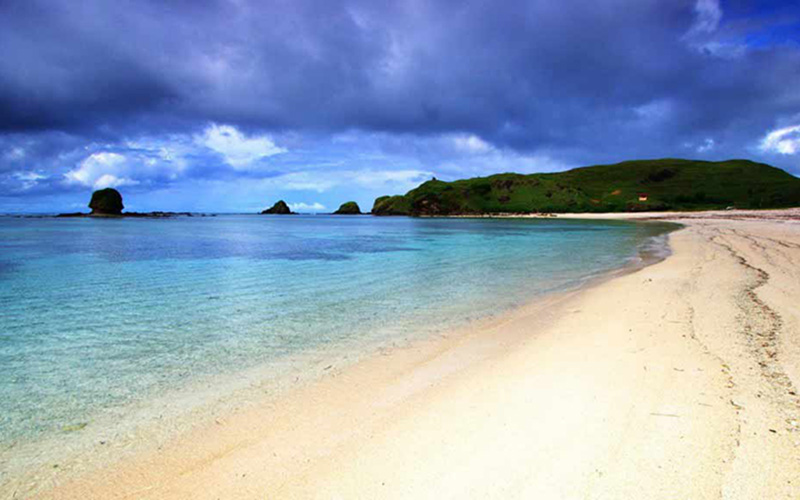 Located at the western side of the island's narrow cape, the Kuta beach is one of the most famous beaches of Bali. Once what was a quiet and basic village, Kuta is now flocked by tourists almost all round the year and now has one of the best amenities like resorts, dinning, spas and more. Although the peak season to visit the beach is from July to August, many tourists come to spend Christmas and New Year by its exotic coastline.
[ Book: Bali Holiday Packages]
Nusa Dua Beach


Designed to offer comprehensive luxury to the tourist coming here, Nusa Dua is one of the favorites of tourists coming from all across the world for its sheer blissful beauty. If you are at the Nusa Dua beach, you are in a paradise of tall palm trees, fragrant trees, mangroves, and orchids amidst golden sand rolling at your feet on the shore of a clear blue ocean. If this sounds like dreamland, Nusa Dua is waiting for you.
Sanur beach

Credits: Noracarol Flickr
Featuring a relaxed coastal ambiance, Sanur beach attracts most of the visitors for its simplistic charm and characteristic nuance. With an eclectic mix of resorts, spas, dining options and shops, it is thronged by tourists throughout the year. If you are an avid collector of shells, this beach is for you. The crystal blue water is so clean that you can often spot sea creatures like starfish while walking ashore. Small corals and long golden coastline gives this beach a well deserved place in the list of best Bali beaches.
Geger Beach

Credits: peacezxp Flickr
When white sand shines in the bright sun, you are bound to fall in love with the beauty of this beach. While the sea is calmer on this side of shore as compared to the other aggressive ones, it is an ideal place to unwind and admire the natural beauty. It is a perfect venue for a seaside brunch and some exceptional coffee. At times, evenings experience some rough waves too so if you are not in the water, you are safe and can enjoy the music created when the waves hit the shore.
Balangan Beach


If you are one of those travelers who like to go beyond just the fancy spas and resorts, into the lives of the local people, this beach is for you. To reach the beach you have to pass through local villages and cross grazing sheep herds while witnessing the simple yet productive everyday life of the local people. Although the waves are high and strong, the beach is still calm and peaceful allowing you to sit in the lap of nature and admire the graceful water tides kissing the shores.
Tugel Beach


One of the best kept secret of Bali, this beautiful white sand beach is mostly deserted as many visitors do not go beyond the 'happening' beaches and often miss this sparkling deep blue sea swaying with trees forming perfect scenery. It takes a rocky trek of 500m to reach the beach and the current is strong for beginner swimmers. This is a place to soak in the sun and solitude.
Nayang Beach


Now that we are talking of secret beaches of Bali, here's another gem of an ocean coastline that is untouched by commercialization yet. To reach the beach you need to go up and down the hill and through a small forest (sounds like an adventure, isn't it?) to the crystal clear blue oceanic retreat. While you cannot spot many tourists here, (except the adventurous ones) you can see many local people doing seaweed harvesting.
Lovina Beach

Credits: Lovina Beach Flickr
Located in the North of Bali, this is a comparatively less famous beach, probably because of its black sands that originated from the cooled lava of the MtAgung volcano. But few know that it is a swimmer's paradise with its calm waves. Indulge in thermal hot springs from the volcanic water and swim to relax your senses. Usually not thronged by tourists, this beach is the best place to have some alone time. Also, you can find many local villagers warm and friendly, ready with a smile to tell the tales of Bali here.
Nusa Lembongan Dream Beach


Go further just 7kms away from Bali and witness the Dream beach in Nusa Lembongan that calls you for its white sands kissed by crystal clear waters. Low on vegetation and filled with big rocks, this beach is for those who want to get away from the commercialization and enjoy the raw, natural beauty of the beach, just like the old times.
Padang Beach


Surrounded by overgrown plants, big rocks and monkeys, this takes you through steep steps and narrow passage to reach this oceanic bliss. Covered with small caves and big rocks, the beach is an exciting place to do some caving activity. Full of beauty and charm, this beach is a must visit.
Bali is full of scenic beaches and interestingly you can find a variety of beaches here. From rocky beaches to sandy bays, white sandy ones to the volcano cooled black sandy beaches, but one thing that goes perfect with all the beaches of Bali is the serenity and charm that stays with visitors as cherished memories.