Quite often you'll see partners complaining to each other for not being as romantic as they were or not pampering them or spending quality time with each other. The reasons can be endless and so are the explanations, but Singapore is one destination that's perfect for making up with your loved ones. Yes, you read right, now you really have a fair chance to make up with your partner and make them fall in love with you all over again. Simply take him/her to a romantic dinner in Singapore. Why Singapore? Because you'll easily find some of the best romantic restaurants in Singapore. The easiest way to someone's heart is through the stomach, and Singapore knows it pretty well.
Here's a list of some of the super romantic restaurants in Singapore that never go wrong in ensuring your partner is impressed with you.
Pollen Restaurant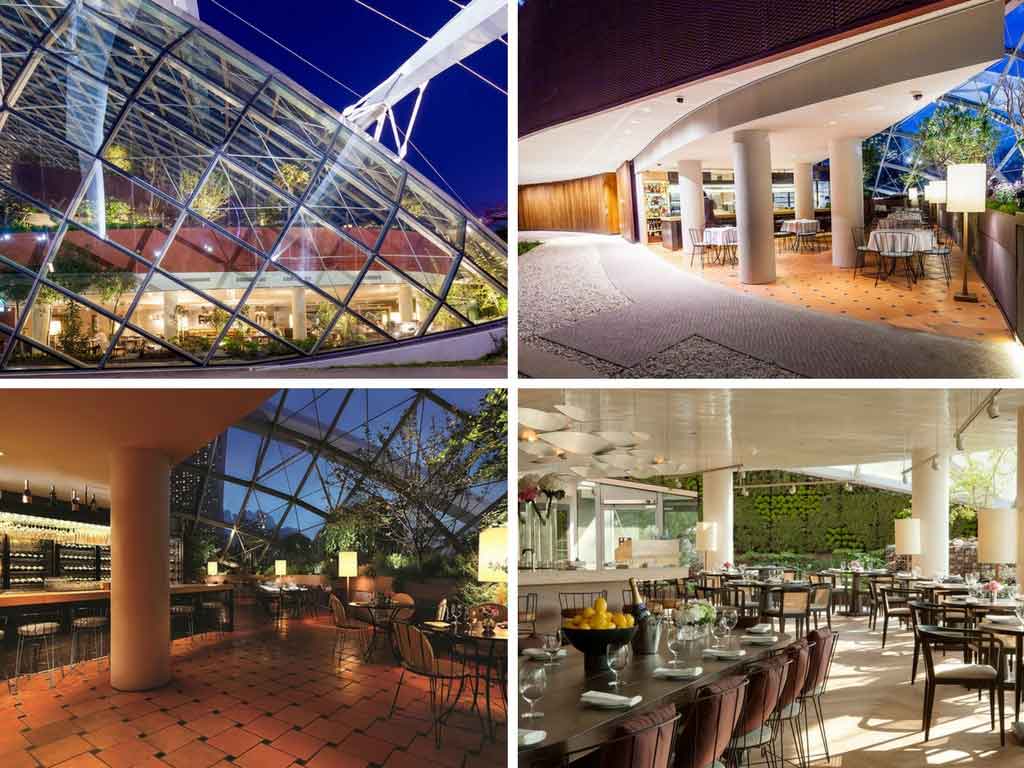 Ambiance: Flowers and romance can never go wrong. Never. And so, can't the pollen restaurant. Stepping inside Pollen is like stepping inside a flower dome. The spectacularly beautiful and refreshing ambience immediately sets the mood. The entire surroundings are a perfect blend of the Mediterranean look with a dash of European architecture. The restaurant exudes creativity in every corner and space.
Food: The restaurant dishes are prepared by the herbs and veggies grown inside their own dome and are absolutely fresh. The taste beyond description and signature dishes are sure to set the tone for your romantic dinner with desserts putting a seal to your rekindled romance.
Must try: Coconut Mango, Hokkaido Scallop Tartare, Aged Wagyu Shoulder Tender, Gorgonzola Consommé & Truffle Toast.
[ Check Out: 10 Best Romantic Places to Visit in Singapore For Your Honeymoon ]
The White Rabbit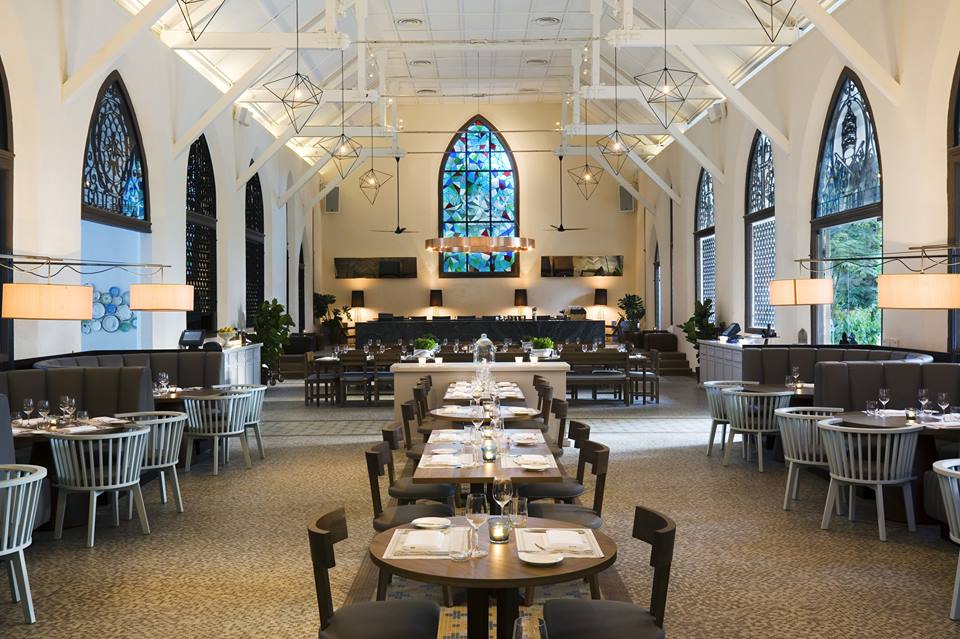 Ambiance: Winner of the Diner's choice award in 2016, the White Rabbit is one of the most popular romantic restaurants in Singapore and known for its incredibly elegant ambiance. If your partner has a classy taste and gets impressed by nothing short of a fairy tale setting, then the white Rabbit is your only chance to amaze her. Tucked cosily inside a restored chapel, the restaurant is adorned with white buttressed ceilings, and modern lanterns blending perfectly with the rustic dinning furniture.
Food: the restaurant boasts of an exquisite list of wines from over 250 labels and 25 wines by the glass. The signature dishes of the restaurant include Dover Sole Meuniere and Roasted Black, lobster Bisque Truffle Free-range Chicken primarily.
Must try: Lobster Bisque, 36-Hour Brandt Shortribs, Roasted Black Truffle Chicken, and of course the Crêpes Suzette
The Corner House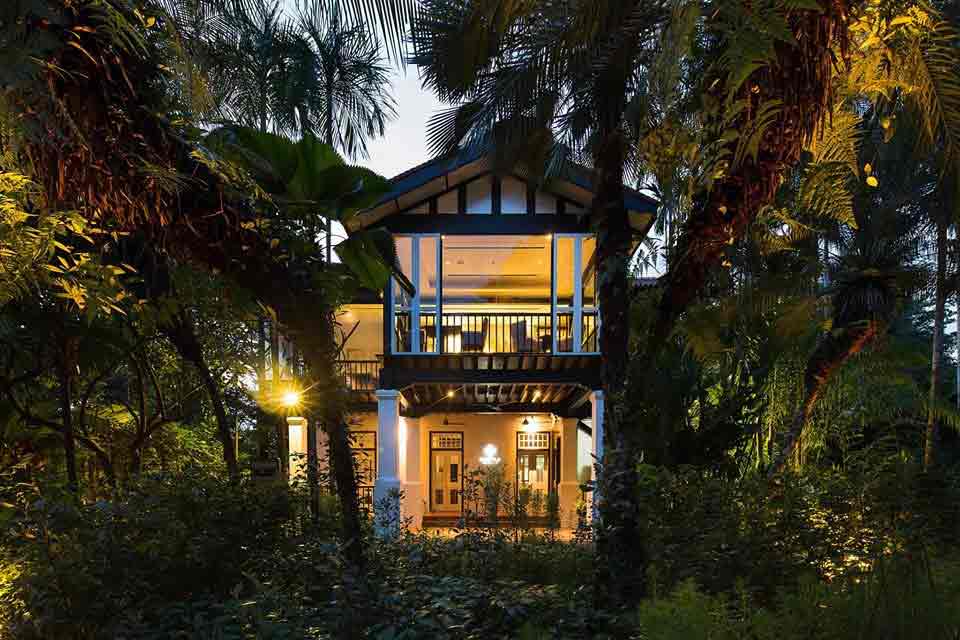 Ambiance: If nature is what refreshes your date, The Corner House should be the place of your choice for the special evening. Surrounded by nature all around, the restaurant is a gastronomical treat of eyes, stomach and soul. Evoking a special romance between great food, interesting company, and love for a historic location; the Corner house is a ideal place to take your special one for a cherished time together.
Food: Corner House has been awarded Michelin 1 star. If nothing, you at least now know that the taste of food is the biggest highlight of the place. The chef Jason Tan has been awarded Chef and is known for bringing out the perfect blend of creativity and taste in his dishes.
Must try:Salted Egg Macaron, Oignon Doux Des Cévennes, Carabinero Prawn (served with tomato variation), Japanese A4 Toriyama Beef
il Cielo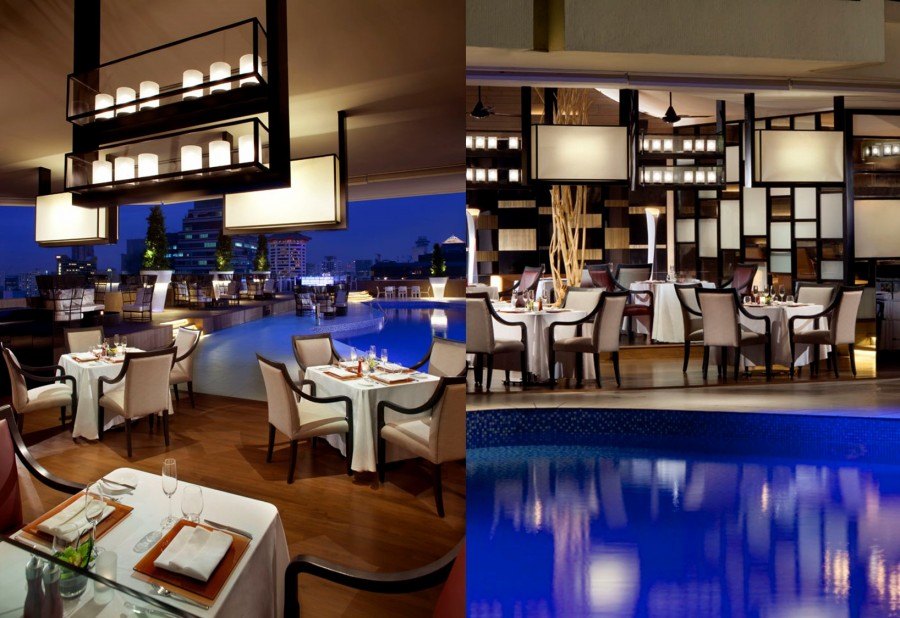 Ambiance: Italian cuisine is one of the most famous and loved cuisine in the world and there's no doubt that if served with its authentic taste, it can guarantee you a perfect date with your special one. Offering limited seating in an ambiance that is both romantically intimate yet every bit classy, the restaurant offer open air dinning as well overlooking the panoramic skyline of the beautiful island city of Singapore.
Food: Italian cuisine is not only about pizzas and pastas. But it definitely makes a big and the most famous part of its popularity world over, and wood fried pizzas at ill Cielo is a treat to your taste buds. ill Cielo however, also introduces you to the authentic and amazing delicious dishes as well that leaves us confused as to what to name as the signature of the restaurant. Each and every dish on the menu is top notch and makes the place a must visit.
Must try: Capellini Al'Astace, Porchetta D'Iberico, Delizie Toscane, Buratta Fatta en Casa, and Trilogia de Capesante
Jaan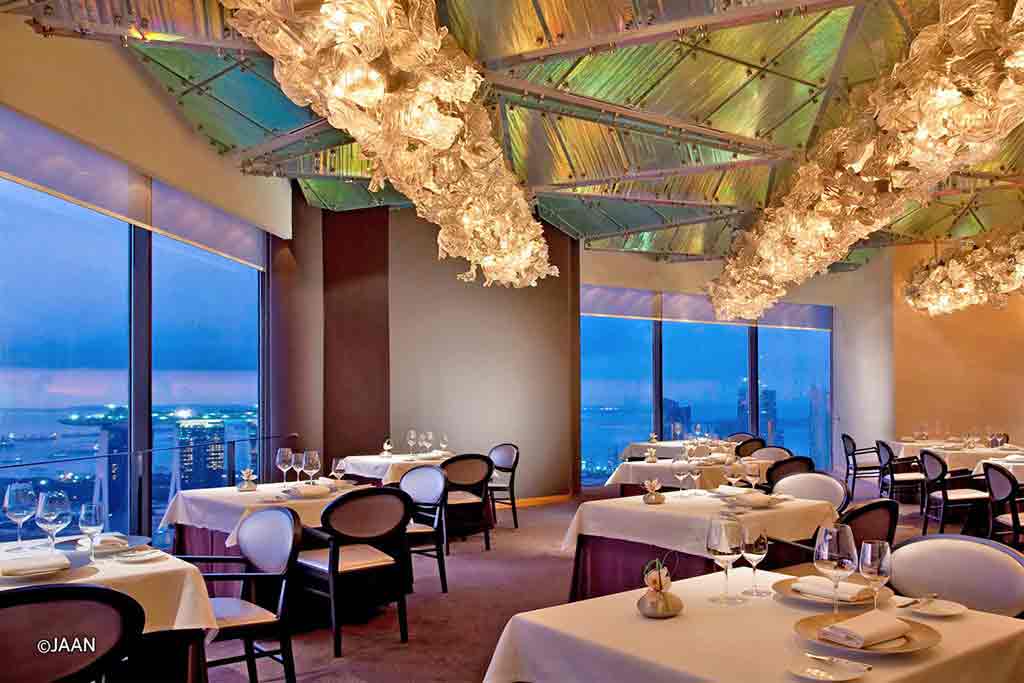 Ambiance: It can really make your day with your date. Trust us. There are occasioins when you need the best of everything to make your evening truly memorable. The views, the food, the ambiance, the décor, service, everything here is in complete harmony with each other and makes the perfect setting for your special romantic dinner. At the 70th floor of the Swissotel The Stamford, you're at a height few would imagine, but still you experience the fall in love feeling helplessly with the views.
Food: focussing mainly on fresh seasonal produce, the menu of the restaurant is inspired by the countryside European area. If you feel, you'll have tough time figuring out what to have, go here for dinner and enjoy a seven-course exotic menu served with different glasses of Krug.
Must try: prestige degustation menu- 7 courses with option for cheese
There are still a lot more names soon going to be added to the list. We are on a lookout to bring out the best of romantic restaurants in Singapore for you. If you've dined at any of the super romantic restaurants of the city, do let us know by commenting in the comments section below.