I recently got the chance to explore Singapore on Singapore's terms – as an awed tourist! I've seen a great deal of Southeast Asia but mostly on business. From the bustling streets of Little India to the vibrant don't-tell-me-it's-morning-yet nightlife in Singapore, I got to take in the best of Singapore. The result? A mindblowing experience that I want to duplicate again and again! I also briefly visited Indonesia before heading back to India.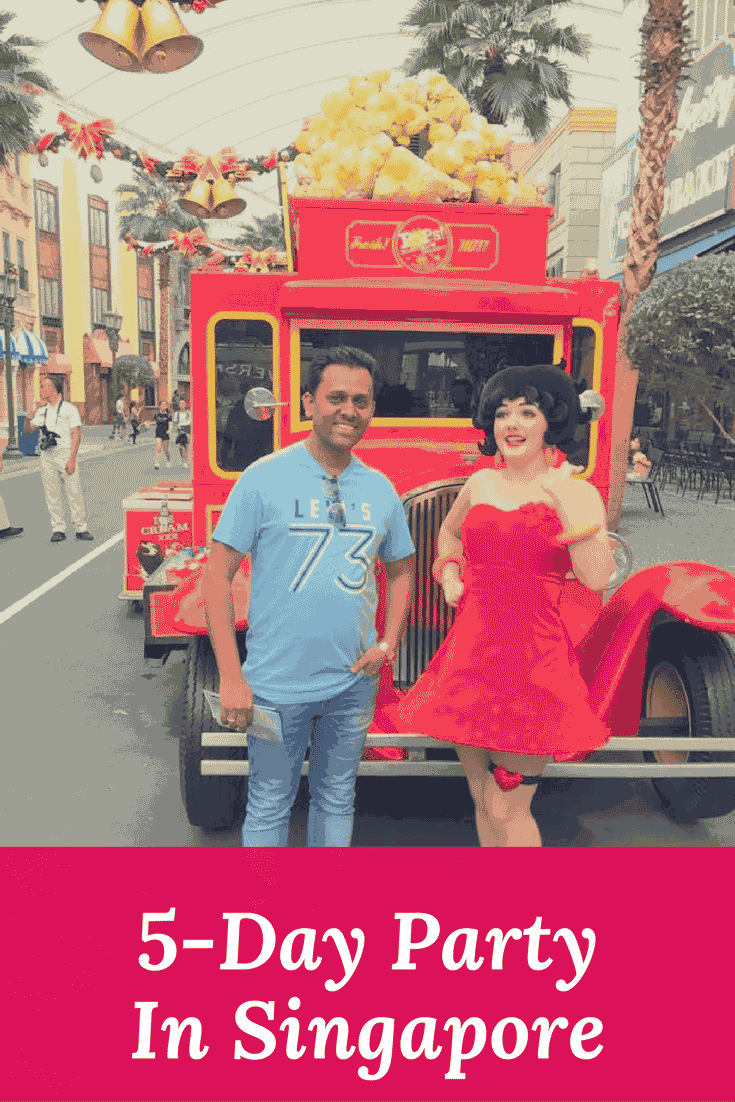 Details Of My Trip To Singapore and Indonesia
Trip Duration: 5 Days and 4 Nights
Trip Cost: INR 60,000
Places Visited: Singapore, Indonesia
1st Day: 5th Nov – Landed At Changi Airport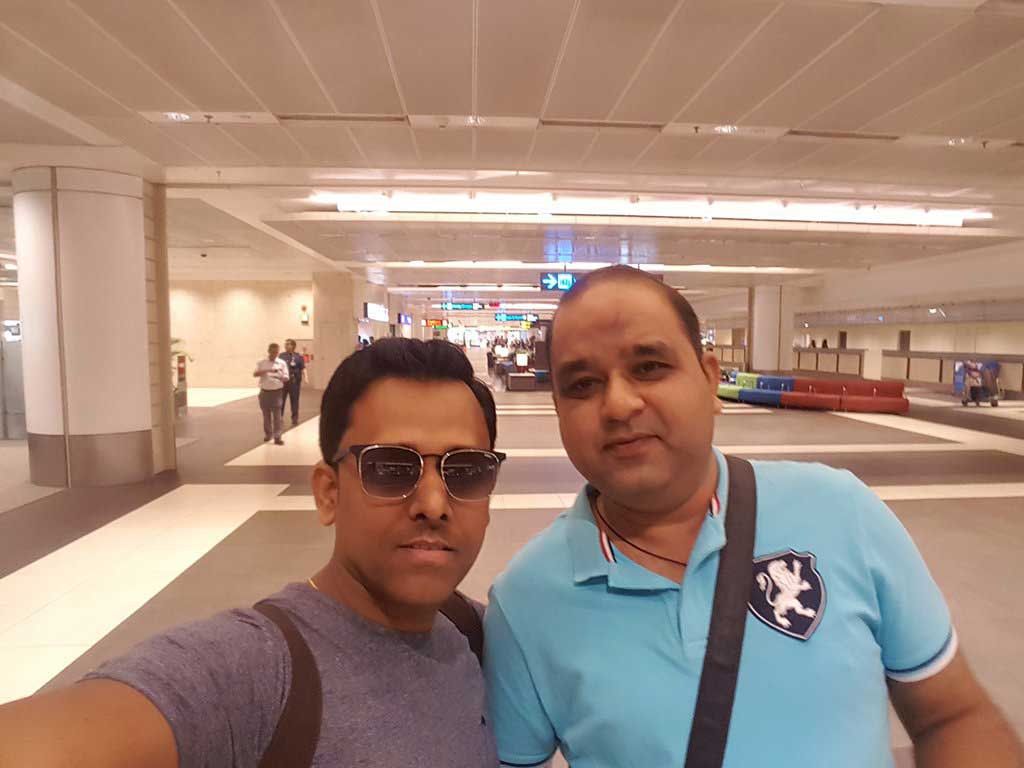 I've always been hugely impressed with Changi Airport but this time I really took the time to study it. The airport has everything a traveler could possibly need – tons of cool duty-free shopping, shower areas, and plenty of eateries and cafes. It feels less like an airport and more like a mini-city on its own!
1. Hotel Checkin – Hilton Garden Inn Serangoon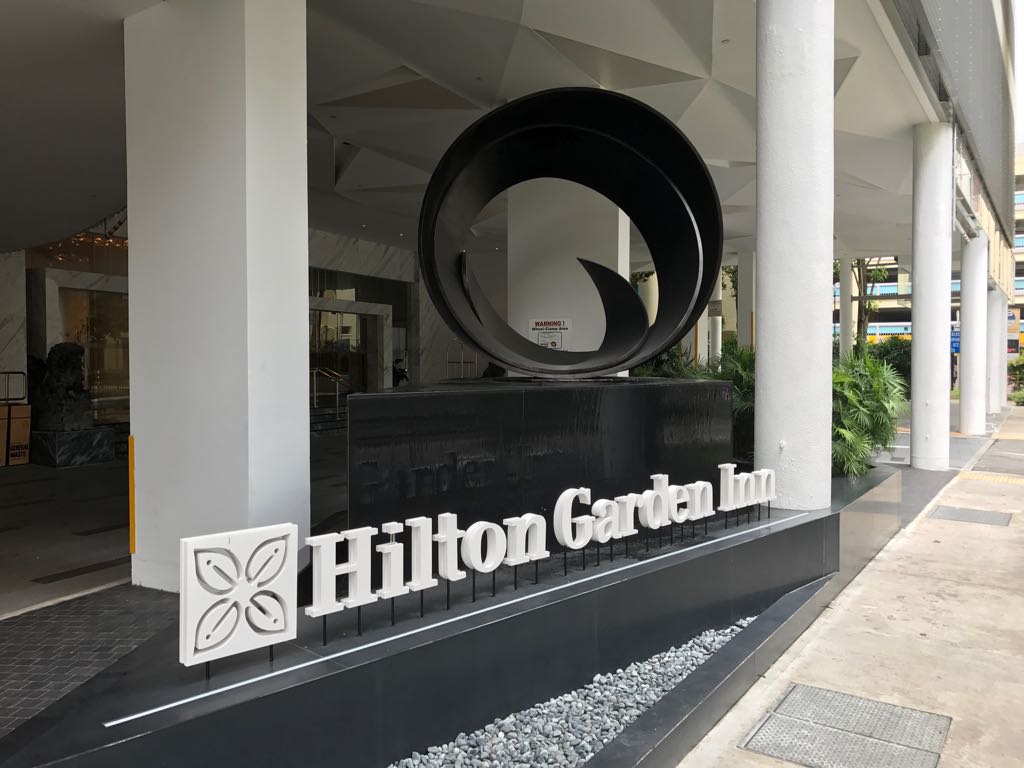 I checked into Hilton Garden Inn Serangoon and freshened up in anticipation of my night safari at the Singapore zoo. The beautifully renovated hotel located at the bustling Little India, just ideal for all the exploratory trips I had in mind.
2. Singapore Zoo Night Safari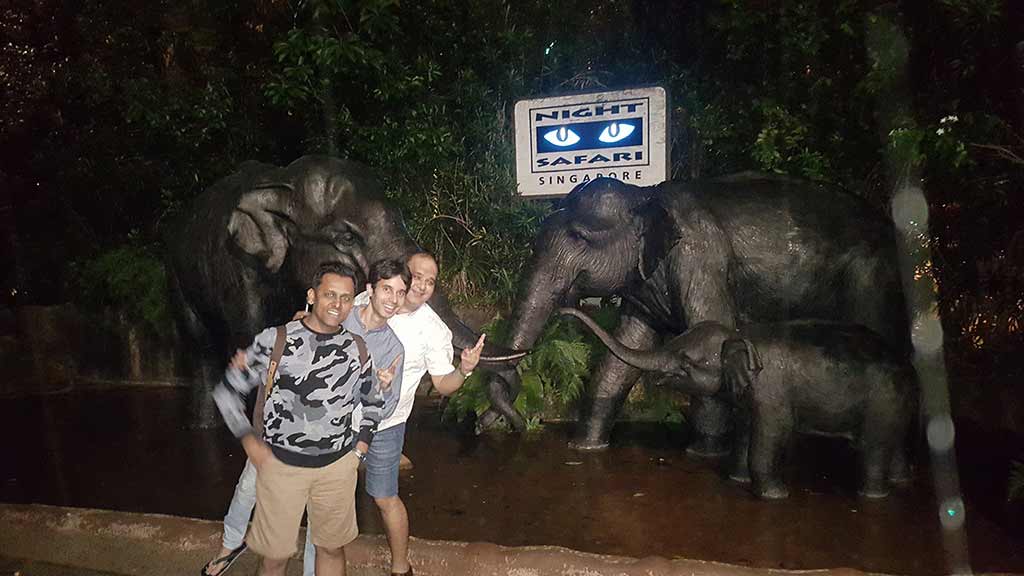 I'd heard so much about the Singapore Night Safari and I was thrilled that I was finally going to be a part of it. As dusk fell over us, I felt welcomed into the silent world of nocturnal creatures. The Night Safari takes up 35 hectares of dense rainforest where not-so-friendly creatures live behind barriers and friendlier creatures roam freely.
I saw many of the 2,500 resident animals belonging to over 130 species during my 35-minute tram safari. There were huge Asian elephants, Malayan tigers and tapirs and others in seven geographical zones, ranging from the Himalayan foothills to Equatorial Africa. There are four walking trails and from here I could see more animals than I could from the tram. The Fishing Cat Trail literally recreates a nighttime trek through Singapore's jungles and I got to see many leopards in the Leopard Trail. There are two giant aviaries where I saw the Malayan flying foxes and giant flying squirrels which can glide sinisterly close to you. I also trekked into the Wallaby Trail to meet this cute Australian native. I just loved every minute of it and don't mind doing it time and again.
2nd Day: 6th Nov – The Fun Continued…
1. Morning Breakfast At Hilton Hotel
A hearty breakfast of toast with marmalade, eggs and coffee later, I was all set to fly high on the Singapore Flyer.
2. Singapore Morning City Tour With Flyer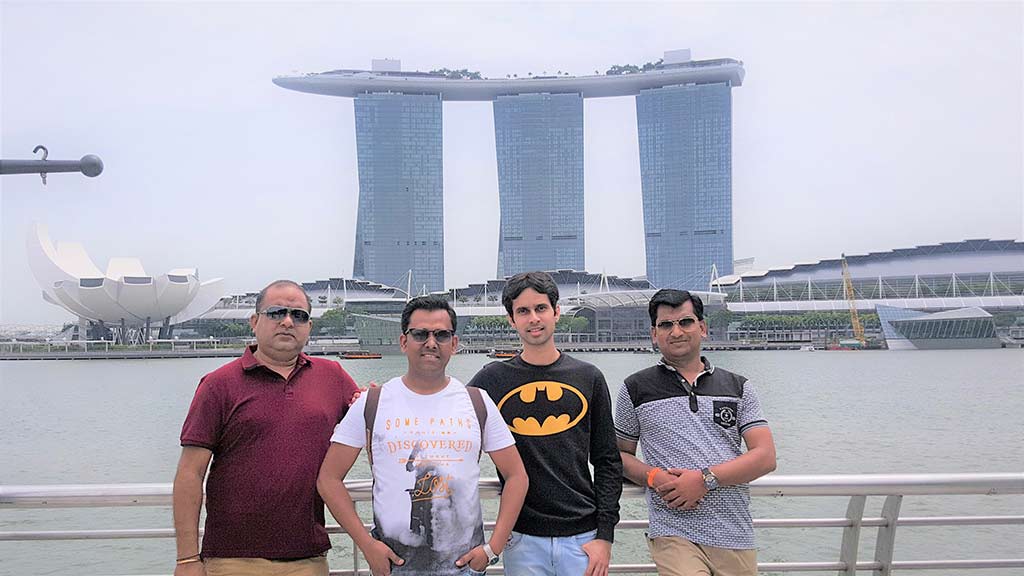 The Singapore Flyer may not be the biggest ferris wheel in the world anymore, but it's grand. The sheer magnificence of the 360-degree panoramic city views left me breathless. It was a bright sunny day, and I could even see into parts of Malaysia and Indonesia! There I was, 165 meters above ground, almost as high as 42 storeys, in an air-conditioned capsule that gave me a clear view of the Marina Bay to Merlion Park, Empress Place, Padang, Raffles Place and the Singapore River. Guess what? I enjoyed a fine-dining experience on the Flyer; it's a special in-flight package.
3. An Afternoon Of Fun At Sentosa Island!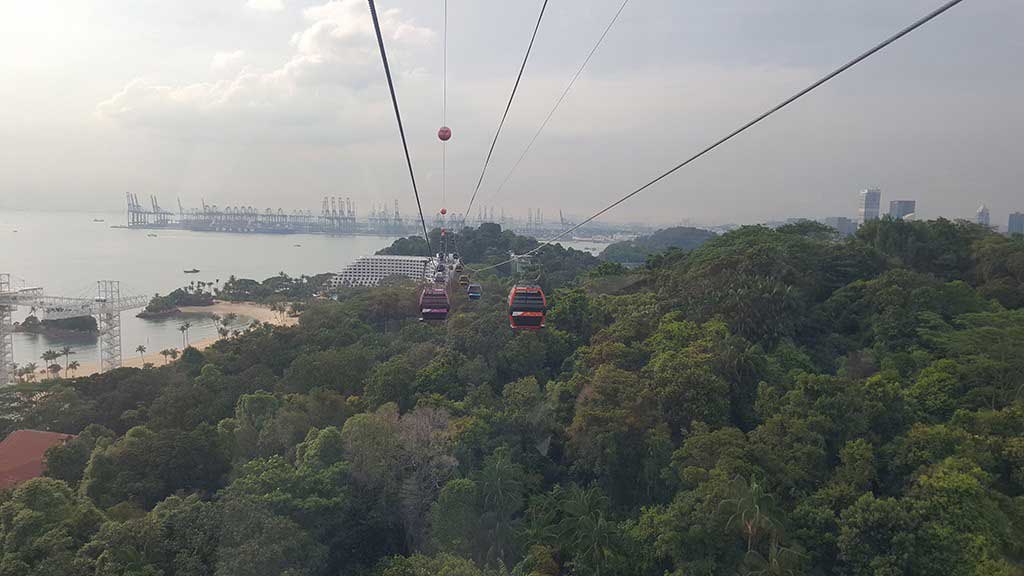 I took the fabled Mount Faber Cable car all the way to Sentosa, enjoying the fabulous views along the way. It's true, what people say – this luxury cable car journey is one of the best highlights of the Singapore tourist experience.
I explored a lush rainforest on the island for a while with a group and a guide, and then tried my hand at a couple of golf tees. There are so many themed attractions here, it's quite confusing. I did enjoy a couple of rides, but the beaches pulled me away, and I spent a good part of the afternoon beach bumming. The Universal Studios Theme Park is my next target and guess what, that's located on Sentosa Island as well!
3rd Day: 7th Nov –I Cannot Wait To See What Today Brings
1. Universal Studios Singapore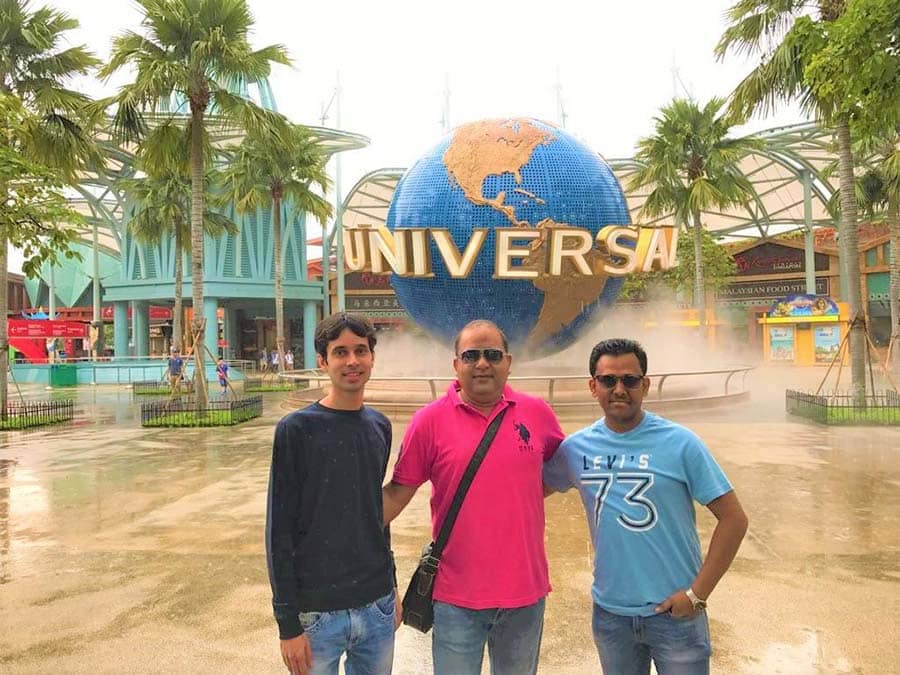 After a wonderful breakfast as usual, I headed off to Universal Studios on Sentosa Island, via the usual cable car route. Universal Studios has seven themed zones featuring a total of 24 rides and a multitude of shows and attractions. It's just too much to take in just one afternoon but yours truly did try his best. The S.E.A. Aquarium is one of the very best aquariums I've seen in my life. I came face to face with over 100,000 marine animals belonging to more than 800 species. And here's what else I discovered – the Adventure Cove Waterpark with its incredible Tidal Twister isn't just for kids! The Lake of Dreams show is a choreographed delight of fire, water and light, designed by four-time Emmy award-winner Jeremy Railton. A couple of friendly encounters with even friendlier dolphins at Dolphin Island ended my Universal Studios adventure.
4th Day: 8th Nov – Batam Ferry and Some Well-deserved Spa Pampering!
1.Morning Breakfast & Checkout From Hilton Hotel
I decided to take the ferry from Singapore to Batam Island; it was time to check out from the Hilton Garden Inn, fond though I've gotten of it. Another fine breakfast later, I was ready to head to the harbor.
2. Majestic Ferry From Singapore To Batam Island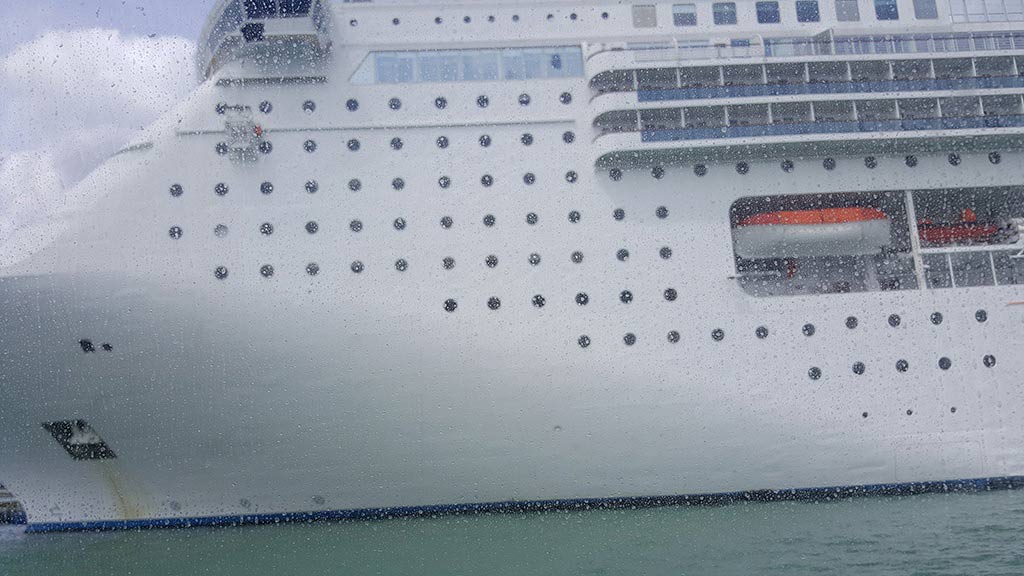 Batam is one of the busiest entry points into Indonesia, after Bali and Jakarta. The twelve miles that I traveled by ferry will forever be etched in my memory. I think I had my mouth open all the way from Harbourfront Center Ferry Terminal to Batam Island. The Singapore skyline made for a magnificent sight as we skimmed the coast before entering the Strait of Singapore.
3. Checked In At KTM Resort Batam Island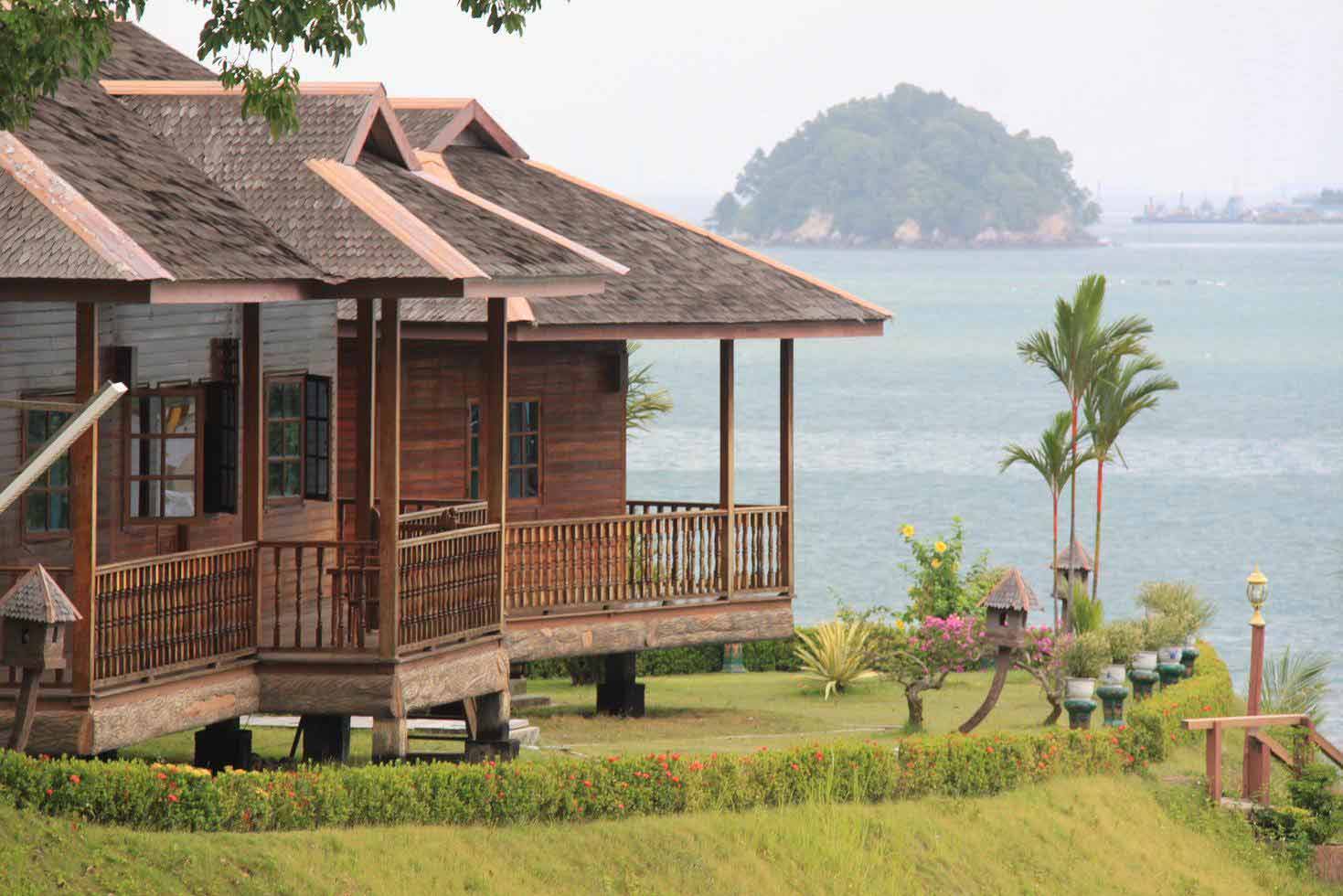 Batam is a lovely resort island with plenty of golf courses and other entertainment options. Batam's proximity to Singapore makes this island an incredible tourist attraction. So here I was, finally in Indonesia. I checked into the well-known KTM Resort and settled in, all set to enjoy my city ride.
4. Batam City Ride & Some Spa Pampering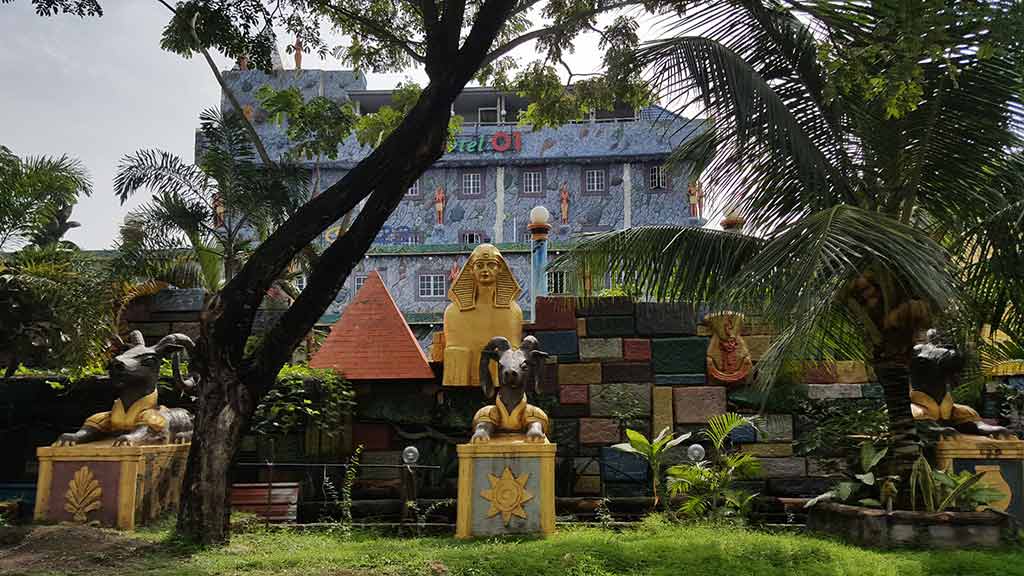 A city ride in Batam was just what my soul wanted, and I got my wish. I visited the Maha Vihara Duta Maitreya Temple with its colorful Buddha statues and carvings of the twelve zodiac signs. As we drove on the North Shore Road, I looked out on Penyengat Island, promising myself a trip there soon. The Masjid Kuning (Yellow Mosque) is said to have been constructed with eggshells among other things to make its walls stronger. Then it was time for a lunch on fresh Batam seafood, which is far cheaper than Singapore. As I relished stir-fried prawns in gravy at the Sei Enam Seafood Restaurant, I contemplated on the next delight waiting for me – a massage at the KTM Spa Resort!
5th Day: 9th Nov – Shopping Ahoy!
1. Morning Breakfast, Checkout And Ferry Back To Singapore
The Ravenia Seafood Restaurant at KTM Resort offers a really fine seafood breakfast, and I indulged in my share of it. After checking out feeling thankful for the wonderful massage, I took the ferry back to Singapore, enjoying every minute of the sights as they passed by.
2. Shopping At City Square Mall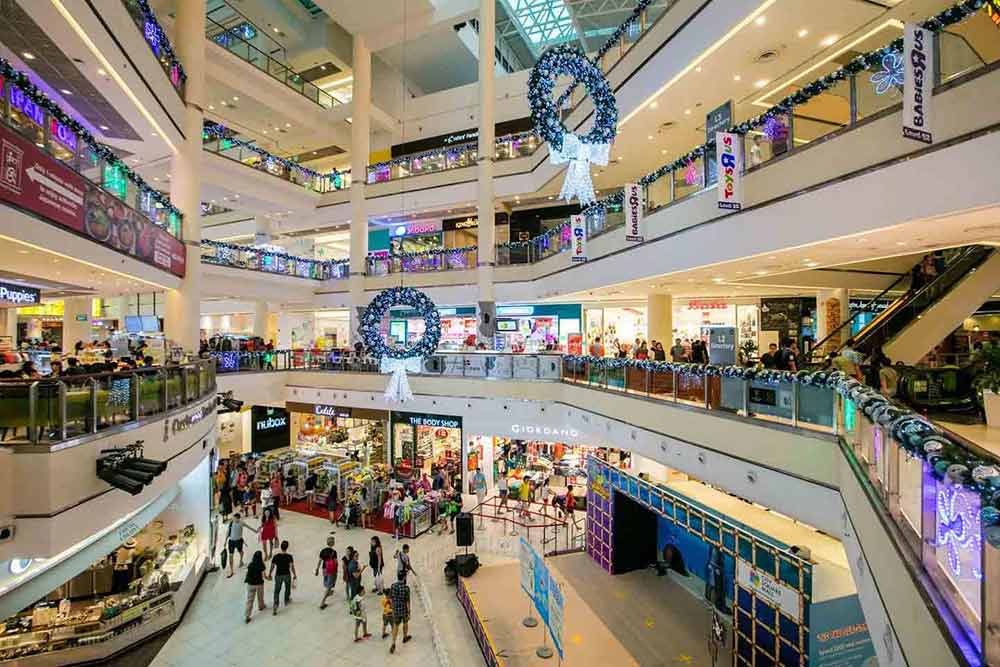 A visit to Singapore and no shopping done? Absolutely unacceptable. So I headed to the City Square Mall that houses five levels of retail therapy! City Square Mall is more of a Town Center than a shopping mall. You can shop till you drop here and enjoy variegated, multi-cuisine meals at its many eateries.
High Points and Low Points Of My Singapore Adventure
The high points would be the Singapore Flyer, the cable car to Sentosa and the ferry to Batam. The low points would be the utter shortness of my trip and lack of company. Other than that, I cannot think of anything low on this trip!
Tips To Travelers To Singapore
You'll simply want to buy stuff in this retail paradise, so don't run short of funds while you're in Singapore.